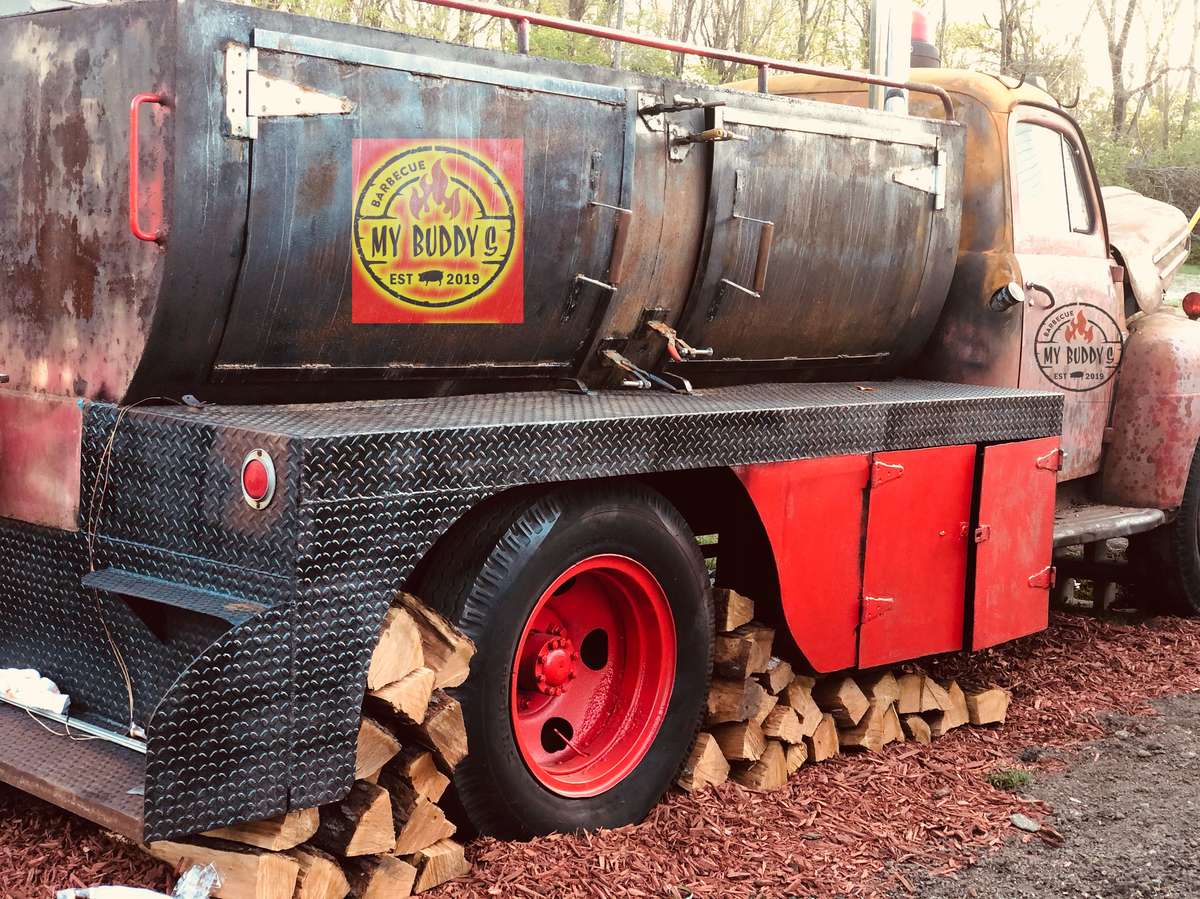 Join Our Team
Join Our Team
Normally known for asking about combos and making unhealthy fast food, we want our team to do so much more than that. Our ideal team member takes initiative, loves to make customers smile and puts 110% into everything they do. Not only that, but our team members have opportunities to grow, both personally and professionally. My Buddys BBQ refuses to settle for anything less than extraordinarily high standards but we believe for the right person, extraordinarily high standards are their normal. If you're the right person for this job, you wouldn't consider doing anything less.

Does your boss take you for granted? Are you starving for an opportunity to take on new challenges? Are you ready to see what you can accomplish in a fast-paced environment where being a tiny bit fanatical is a good thing? Are you ready to join an organization that eats passion for breakfast and leaves mediocrity in the trash?

If you're self motivated, love being in a rapidly changing work environment and want to be part of a dynamic team that thrives on building relationships with our customers, then we want to hear from you!
We're on a mission to change the landscape of Jacksonville by leading a revolution of fun & exciting food. Our goal is to change 1 million lives per year through our locations in Jacksonville.

Check us out and see what we're all about, then get in touch with us and tell us why you would be a perfect fit for our team!

The basics:
* Serving customers with a smile and a genuine conversation
* Serving up ridiculously tasty food in a fun and fresh way
* Cleaning the store until it shines (because anything less doesn't change the world!)
* Above average pay and amazing advancement opportunities

Must haves:
* Genuine smile
* Cheesy jokes (just kidding, that's MY thing)
* An amazing work ethic
* Coachable attitude
* Drive to tackle new challenges and question the status quo

Cool stuff you should know:
* We're all a little bit fanatical, but that's why you'll love us
* We take our business seriously, but we don't take ourselves too seriously
* Our team discount and amazing food will have you eating healthy and loving every bite

This isn't like every other job you've had where you're forced to stay inside the 'box'. At Buddys , we light that box on fire. Come join our team!